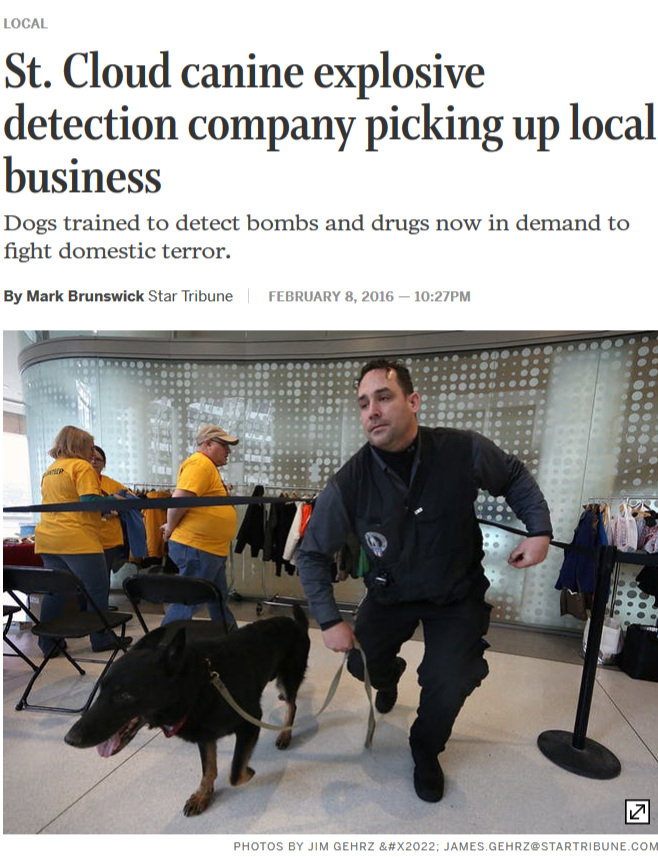 A St. Cloud area company that specializes in providing dogs that sniff out drugs and explosives is making a pivot with the times.
Dogs for Defense began servicing military and government contracts overseas nearly a decade ago. Now, it is adjusting to new realities at home after "soft target" terrorist bombing attacks in Paris and Boston.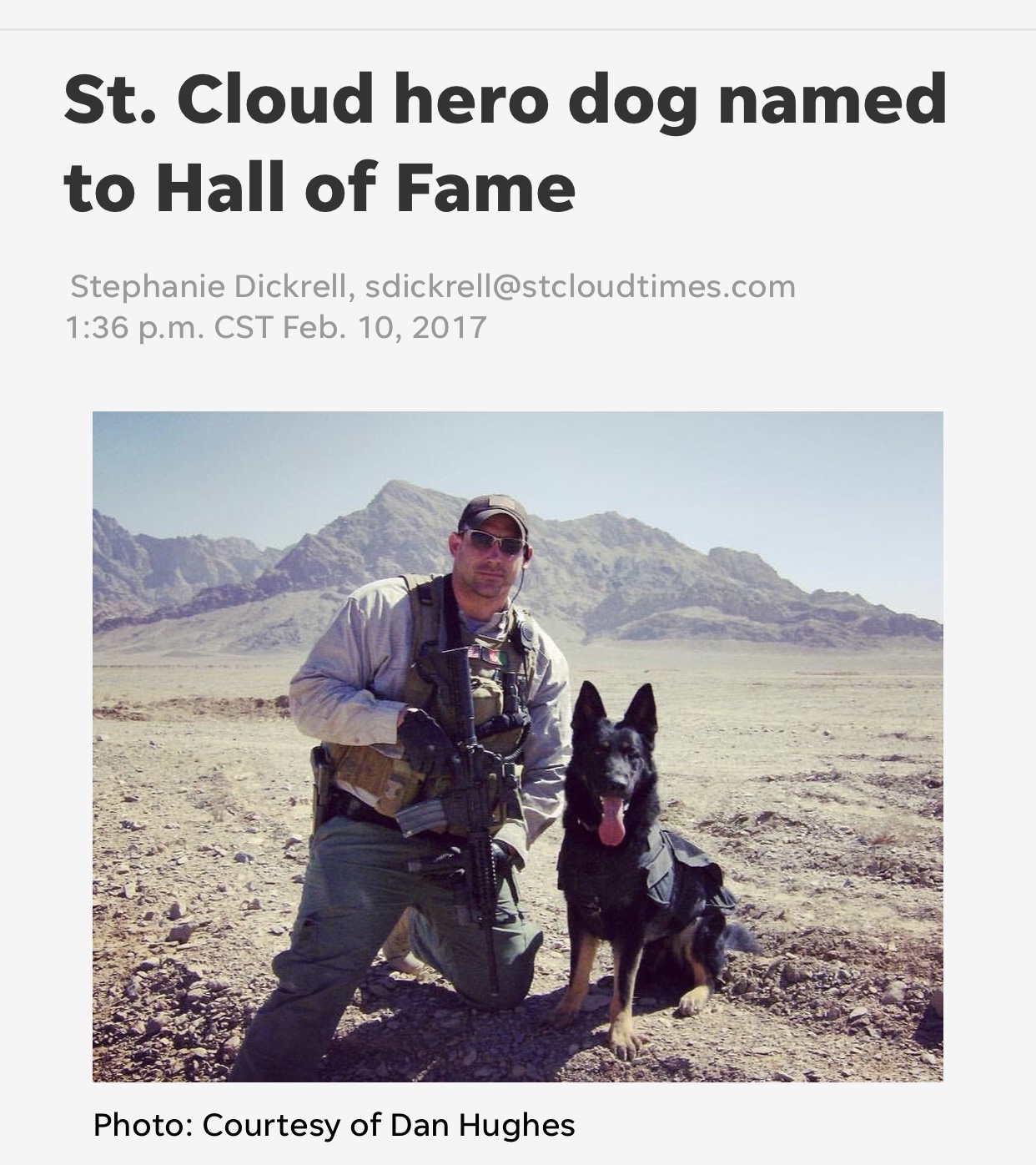 A St. Cloud dog will receive a hero award and be inducted into a hall of fame in honor of his work supporting the military.
K-9 Adak will be recognized at the annual convention of the Minnesota Veterinary Medical Association later this month.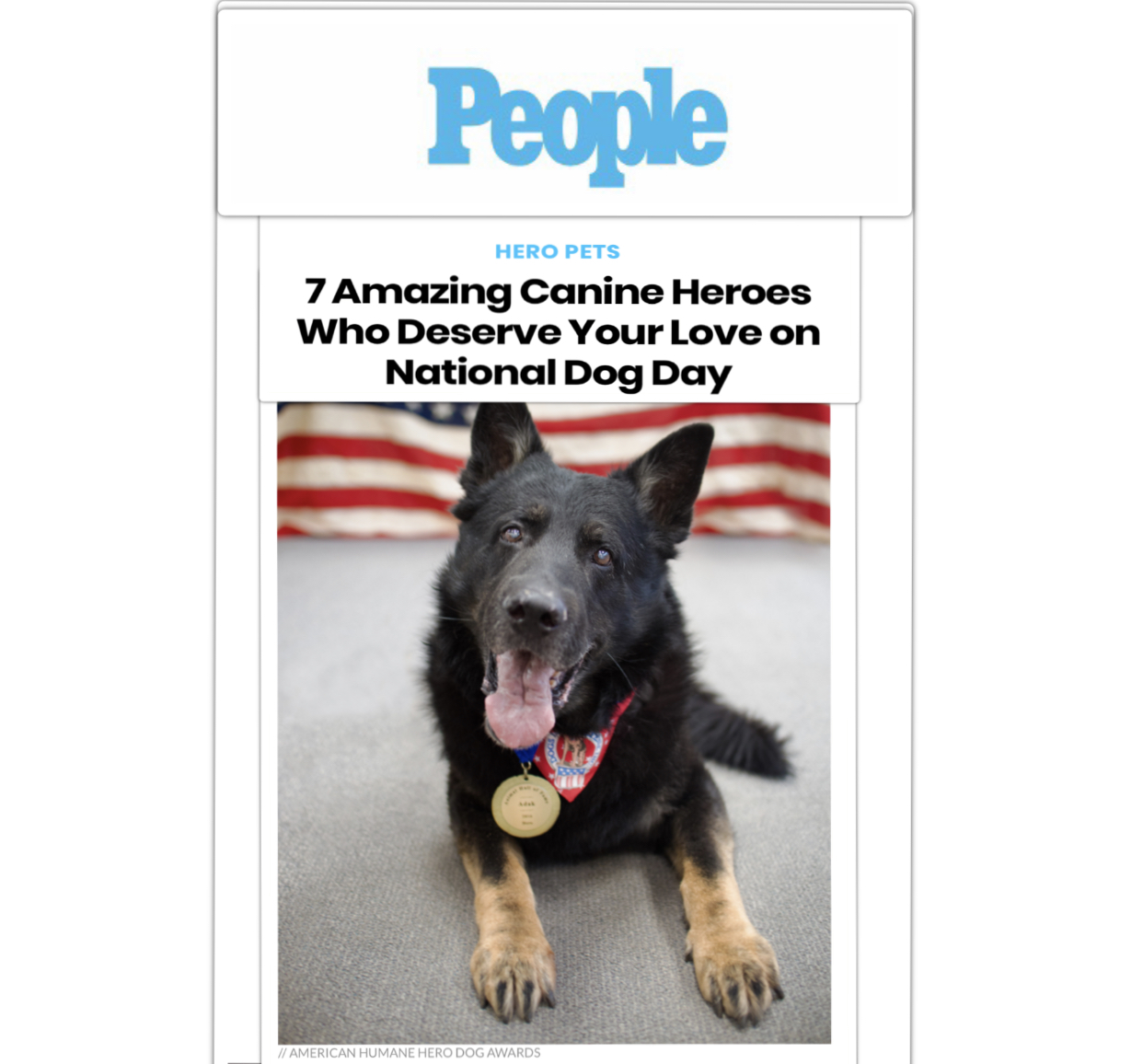 Dog owner or not, most can agree that canines are amazing creatures. The American Humane Hero Dog Awards was created to recognize and honor the bravery and compassion found in every pooch. Each year, the event finds hero dogs that are saving and changing lives every day and has the country vote for a top dog in seven different categories. After receiving more than half a million votes, the American Humane Hero Dog Awards has chosen the winners of each category, which are also the seven finalists for the 2017 American Hero Dog prize.
We love dogs for a host of reasons. They're fun, frisky, loyal, funny, affectionate, compassionate and comforting. They're also brave, a noble characteristic people have known about for thousands of years.
There is evidence that dogs have been comrades of soldiers for several millennia, fighting alongside their two-legged warriors, standing guard, and carrying messages.
Most baseball fans have easy access to indoor restrooms. But for one Twins fan, his only option is outside, near the players' parking lot.
Kirby is not your normal Twins fan. Although most people identify the name Kirby with Hall of Famer Kirby Puckett, this Kirby is a 13-month-old black lab.
Kirby is one of a few bomb-sniffing dogs employed by the Twins for the first time.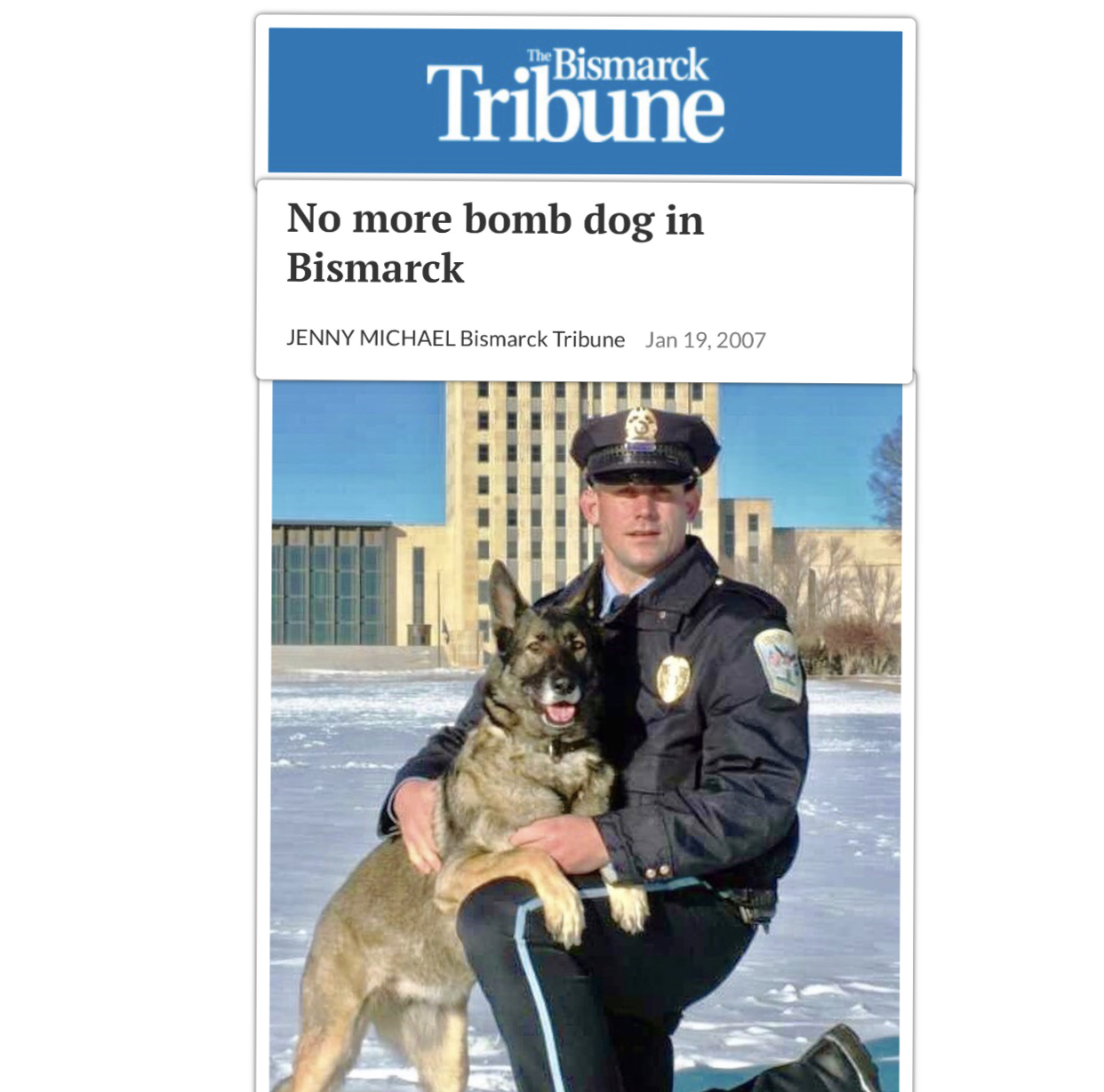 The Bismarck Police Department will now have to respond to situations where bombs could be involved without an explosive-detection dog.
Bismarck Police Deputy Chief Keith Witt said Officer Daniel Hughes, who owned his explosive-detection dog, Annie Oakley, has resigned from the department.
"We're sorry to see Dan and his dog go," Witt said.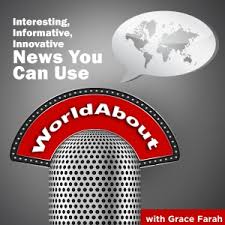 With a sense of smell much greater than a human, detection dogs are in use and in high demand across the world.
Grace chats with C.E.O. at Dogs for Defense Inc. Dan Hughes who explains the increase in demand and the various areas dogs are protecting us from-everything from bomb detection, fighting drug traffic and even helping eliminate bed bugs!
Dan was also a special agent with the U.S. Secret Service, where he supervised bomb disposal and dogs trained to assist in that job. He's worked as trainer and handler of working dogs for the Department of Defense and State Department in Iraq and Afghanistan.
Raising Your Paws Episode 10
Detection dogs, use their remarkable smelling abilities to help keep our hotels, schools, and homes trouble free. Dan Hughes, owner of Dogs for Defense, tells you how.
Loving Animals Special Edition
(Three of Three): Inspirational Stories from Winners of the American Humane 2017 Hero Dog Awards
Raising Your Paws Episode 24
On the podcast you will hear the story of Dan Hughes, co-owner of the detection dog company, Dogs for Defense, who was a former secret service agent for the United States. He had been reporting to work at the World Trade Center on 9-11, 2001, when the towers collapsed. His survival and what he experienced during that event, led him to become a dog handler. Dan shares his story of what happened that day on episode 24.
Raising Your Paws episode 14
As a follow up to my talk with Dan, I asked him some additional questions I wanted to know. His answers follow.

How prevalent is it that hotels use dogs to check for bedbugs?
Very prevalent, depending on geographic area and the type of guests. Many hotels will have a routine search set up monthly, weekly, etc. as a proactive approach. If dogs are called in because bugs have already been seen, at a minimum the K9 team will search the rooms on each side and above and below.